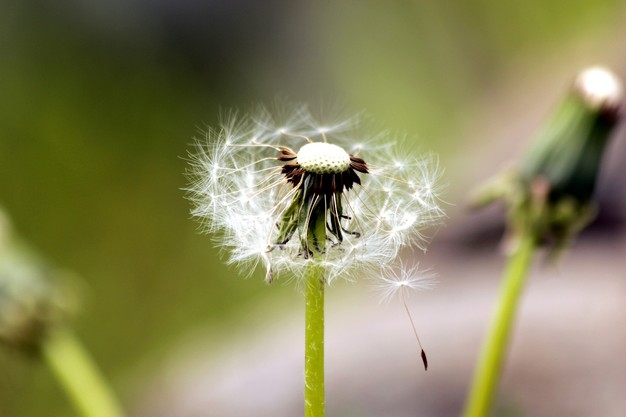 It certainly seems to be a bumper summer so far!
With talk of it being a record breaker, we've enjoyed weeks of a heatwave with temperatures regularly hitting 30 degrees and not a drop of rain.
When the weather's warm and you suffer from a lung condition such as COPD, bronchiectasis or asthma, you need to pay attention to your surroundings and the activities you're participating in to maintain lung health.
Fires
As day turns into evening, temperatures can begin to cool, so many of us turn to fire pits or chimineas to enjoy the outdoors for a little longer. Over recent years, it's estimated that outdoor wood burning has increased by as much as 25% which is largely due to our growing love for BBQs and fire pits.
If you suffer from a lung condition like asthma, you may need to pay more attention to the effects of fires, mostly due to the smoke they produce. You may find that the smoke causes symptoms such as coughing, wheezing and a tight chest.
The best advice to ensure you stay safe is to make sure you take your preventer inhaler as prescribed and be sure to have your reliever inhaler with you at all times. If you notice the symptoms start to occur when you're around fire pits or barbecues, be sure to stand further back or even go inside when it's smoky. Breathing through your nose, which will filter, moisten and humidity the air that enters your lungs, may also help calm the irritative effects of being around smoke.
Air pollution
When the weather is warmer there is an increased risk of summer smog. This is a type of air pollution that is seen in built-up urban areas and the surrounding countryside as a result of industrial and road traffic pollution. It occurs when nitrogen dioxide reacts with hydrocarbons in sunlight to form ozone, which can then be mixed with particles.
When summer smog is in the air it can exacerbate breathing difficulties for those who suffer with lung conditions – in fact when summer smog episodes are particularly bad, irritation of the nose and throat, coughing and breathlessness can be experienced by a normally fit and healthy person too.
Again the best advice is to stay inside with the windows closed while the summer smog is present. Avoid exercising outdoors too as this will only exacerbate the problem.
Our top tips for looking after your lungs and beating the summer heatwave are:
Be time aware – we all know it's hottest between 11am and 3pm so try to avoid being in the heat of the sun at this time. The periods outside of these times tend to be much cooler and the air quality is better.
Water, water and more water! – it's incredibly important to stay hydrated. Being dehydrated will just make you feel worse. Drink plenty of cool water (a great tip is to place a bottle of water in the freezer and drink it as it defrosts) and try to avoid sugary drinks which will make you feel more thirsty. Alcohol will also dehydrate you so just be aware of how much you are drinking.
Stay cool – keep the house cool. It's a common reaction to throw open all the windows of the house but you may find the house is cooler if you close the blinds and curtains – and even the windows – during the day and then open them up when it's cooler in the evening.
Exercise but sensibly – it's worth being very cautious when you exercise in the heat, to avoid overheating and struggling with breathlessness. This even applies when you're doing housework or gardening. Try to exercise in the cooler part of the day if you're outdoors, or exercise in an air conditioned venue like a gym during the hotter periods of the day.
Keep yourself cool – enjoy a cool shower or wash you face with cold water, and make a fan your friend! A handheld fan is a great way to generate a little breeze and you may find it easier to sleep at night when you have a desktop fan in your bedroom.
If you do find your symptoms flare up in the summer speak to us as we may be able to suggest some breathing techniques that may help ease your symptoms!