It's the UK's biggest cancer killer: lung cancer. In fact, it's the biggest cancer killer worldwide.
With 36,000 people in the UK losing their lives to lung cancer each year, being aware of your symptoms and catching the disease early is vital for those hoping to beat it.
Lung cancer kills more people than breast, prostate and pancreatic cancer combined. It is often only detected at the latter stages of the disease when curative treatment is no longer possible, which means survival rates are much lower than in other forms of cancer.
This is one of the reasons why Public Health England launched its "Be Clear on Cancer" respiratory campaign in 2010, to try and raise awareness of the need for early diagnosis. It can make all the difference – early diagnosis could mean an up to 73% chance of surviving for five years or more. There is currently just a 10% five-year survival rate for lung cancer.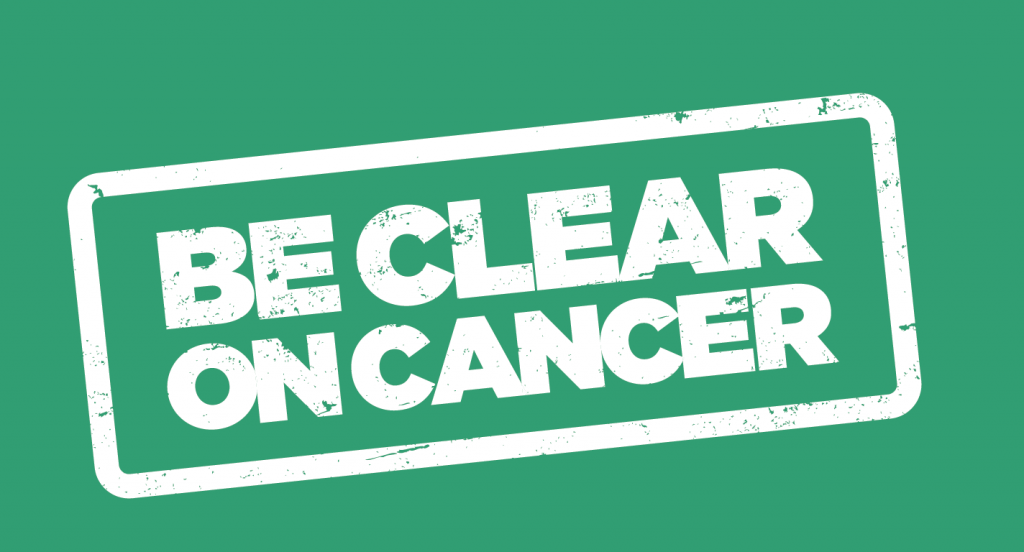 What are the facts?
Lung cancer can affect anyone – men and women, young and old, smokers and non-smokers. Some of the key points to remember are:
You have an increased risk of getting lung cancer if you are a smoker or ex-smoker. (Click here to read our blog about Stoptober and giving up smoking).
Being a non-smoker doesn't mean you won't get lung cancer. 1 in 7 people diagnosed each year have never smoked.
You are also at an increased risk of getting lung cancer through passive smoking, or breathing in other people's smoke – although this risk isn't as high as if you smoke yourself.
Your workplace or environment can also place you at higher risk due to exposure to chemicals such as asbestos, radon and diesel exhaust fumes.
What are the symptoms?
The "Be Clear on Cancer" lung campaign centres around the major symptoms of a persistent 3 week cough, breathlessness or unexplained weight loss (you may have seen the advertising campaign on TV, in the press and in GP surgeries over recent months). These aren't the only symptoms you need to be aware of – a full list is available here.
It's possible you don't even realise the significance or severity of your symptoms, and you may feel that visiting the GP is unnecessary. You might even dismiss symptoms as simply being part of getting older or even just as a result of your lifestyle choices.
​Lung health checks at the earliest sign of the major symptoms are an excellent first step in improving lung cancer survival rates. It helps people get diagnosed with lung cancer at an earlier stage, increasing their chance of survival. So visiting your GP is a must.
What can you expect from a visit to your GP?
First of all, remember that you are not wasting anyone's time by visiting the GP to get your symptoms checked out.
It may help to write down your symptoms and how you feel before you visit your GP, so you don't forget anything at your appointment.
Your doctor may ask you some questions, including how long you have had your symptoms and whether they have changed over time.
Your doctor may suggest some tests such as a chest x-ray, blood tests and lung function tests. These are all standard procedures and nothing to worry about.
Lung Cancer Awareness month
November is Lung Cancer Awareness month and the Roy Castle Lung Cancer Foundation is the registered charity that focuses on the campaign in the UK.
This year's theme is "Hold your head high", taking in the experiences of those who have been diagnosed with the disease and the stigma attached to the disease. A recent study suggested that 1 in 4 people in the UK are less sympathetic towards people with lung cancer than those with other forms of cancer.
The campaign looks at how people with lunch cancer should not feel like they must justify their illness or their life choices. They are so much more than their diagnosis. They are people. They matter. They can hold their #HeadHigh.
If you'd like to make a donation to the campaign or just find out more, then click here.