It's almost CF week and once again, we'll be wearing yellow with pride to mark the event.
But what is CF week is all about, and why should we support it?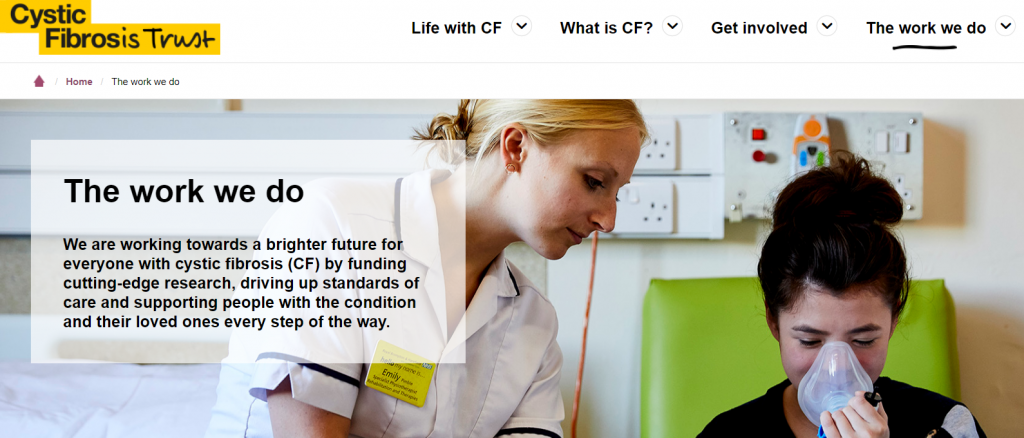 Research & clinical trials
The fundraising efforts are so important because they help support all the efforts to fund new research and clinical trials. Every single type of medication and treatment currently offered to those with CF are directly as a result of historical clinical trials. In the last 5 years alone, the following amounts have been invested into different areas of research, according to figures from the
Cystic Fibrosis Trust
:
£370,000 = joints: to gain a greater understanding of the mechanism of joint pain for people who have CF.
£7.38 million = lungs: this includes decline in lung function, lung transplant research, understanding mutation and gene editing as well as lung therapies for bacterial infections.
£1.5 million = gut: preventing gastro-intestinal symptoms by improving fluidity and looking at how inflammation in the lungs can be affected by bugs in the gut.
£870,000 = pancreas: specifically around CF-related diabetes.
£1.1 million = health: to look at exercise & physio support, especially for adolescents. This also includes digital monitoring at home and using data to understand the impact of CF on people's quality of life.
Support for people with CF
The charity also provides a huge amount of support for people with CF. They offer a helpline at various hours Monday to Friday – just call 0300 373 1000 or 020 3795 2184. Here you can tap into a wealth of wisdom across a broad range of issues that you may encounter – from employment to housing, to travel and holidays. They're also there as a sympathetic ear if you're struggling to cope and need someone to talk to.
The CF Trust also helps people access grants available to them to which could help with costs around exercise equipment, gym fees and household essentials that you need to help make your quality of life better. There are even holiday grants available for people with CF over the age of 18.
The important thing to remember is that you are not alone. While CF may seem like an isolating condition there are a whole host of
CF forums and support groups
out there to provide the right support at a time when you need it the most.
And in the meantime, wear your yellow item with pride and support this year's CF week 17-23 June!