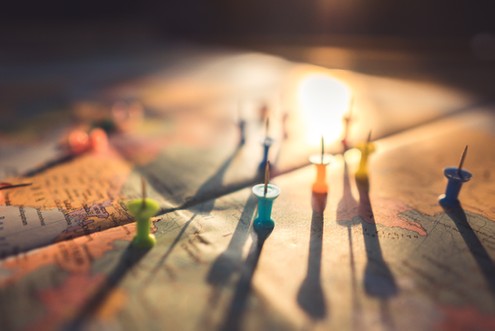 Air Physiotherapy knows no geographical boundaries when it comes to providing physiotherapy services to our patients!
While we're predominantly based in London, we also travel to wherever in the world our clients need us. We've found that our specialist skills are in high demand, particularly in the Middle East, and we believe that this is perhaps because treatment in the region tends to follow the American model where separate physical therapists and respiratory therapists are needed to provide the type of treatment we offer. The UK model offers the best of both worlds because we train initially as a general physiotherapist and then specialise in the respiratory field, meaning that we have all the skills needed under one roof. This is hugely beneficial in terms of providing continuity of care and understanding a patient's exact needs.
Last year we travelled over to both Abu Dhabi and Saudi Arabia to deliver bespoke pulmonary rehabilitation programmes to patients, both in and out of hospital. In Abu Dhabi we treated a gentleman initially in hospital and then as he came home to complete his rehabilitation. Our Saudi trip involved intensive care acute rehabilitation and cough augmentation, a bespoke service that we were able to tailor exactly to the needs of the patient. Being able to offer our specialist skills within a familiar environment to our patients helped them achieve results quicker and more effectively.
We also treat overseas patients who need a specialist level of care combined with maximum discretion while they're here in London. With full medical follow up offered to their UK consultants, our patients can choose to have as much or as little input from us as part of their overall medical programme. Whether patients need weeks or months of supervised exercise and physiotherapy while they're staying in a hotel or serviced apartment, the skilled Air Physiotherapy team can take care of it all – and feed back to the patient's consultant to ensure they are kept in the loop.
It is always a pleasure to visit our patients in their own country. We have always been made to feel hugely welcome by everyone when we have travelled to the UAE – from the airport staff, to the hospital porters, and of course the patients and their families themselves. We love to learn about different cultures and try our best to pick up words and phrases along the way. We think this is important to help us communicate effectively and respectfully with our patients during physiotherapy sessions, and it helps us to build a trusting relationship with them.
Learn more about our international services
here
.