It's an interesting statistic:
You are twice as likely to be inactive if you are living with a long term health condition.
With 15 million people in the UK living with long term health conditions, you can begin to see just how many people may be debilitated and unable to enjoy a full quality of life as a result of a lack of physical activity.
It's this fact that has lead to
Public Health England
 (PHE) developing a campaign with 15 leading health and social care charities, along with the support from Sport England, to help change the misconception that people with long term health conditions can't be active.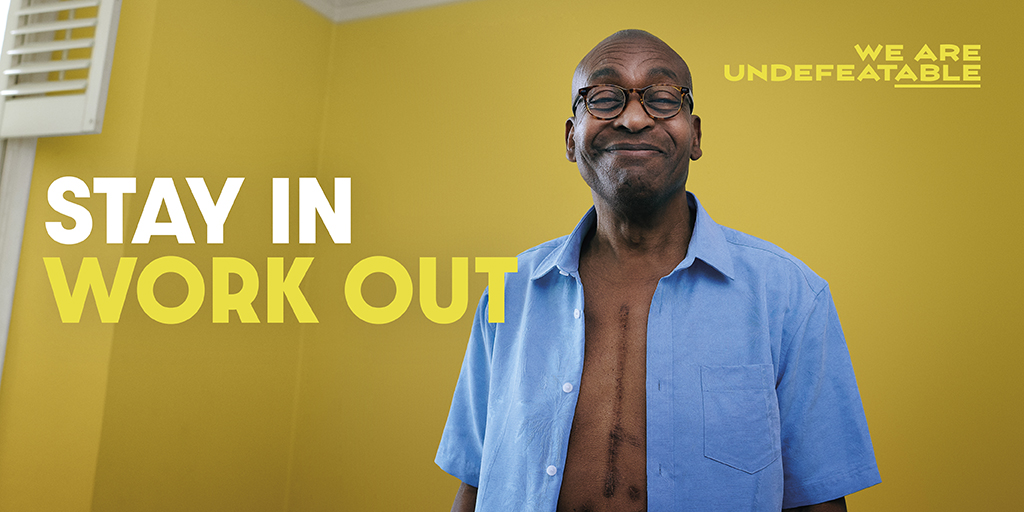 This is an area that's close to our hearts here at Air Physiotherapy – we treat a number of patients who have chronic conditions and are struggling to build physical activity into their daily lives. We've spoken in the past about about how difficult it can be to exercise when you feel like normal daily tasks are overwhelming, especially with specific conditions such as
Cystic Fibrosis
(which is where tools such as
Pactster
can help), asthma, and COPD. We've also looked at how to
give your lungs a workout
(singing is an excellent choice!) and helping 
children to exercise
when they have a lung condition.
There's also some other useful information produced as part of the PHE campaign which we'd like to take a little time to consider:
Move more
However you choose to move, it's all good for your health and wellbeing. Try building activity into your day, like taking the stairs and walking more. Or try out different activities, like swimming, cycling, Pilates or using an app such as the free Active 10 app. A brisk 10 minute walk is a great way to improve your health. Download the free Active 10 app to track how much brisk walking you're doing and how you can do more.
Do activities you enjoy
Doing something that you enjoy means you're far more likely to keep doing it, so try a few activities until you find the right thing for you. Moving more with friends, family members and others can also help make it more fun!
Start slowly and build up
When moving more, you may feel warmer or even slightly breathless. You might also find that your muscles and joints get a little sore a day or two afterwards. This is normal, but you can help avoid this by starting slowly and gradually increasing the length and intensity of your activity. For more structured activities, including a warm up and cool down can also help.
Make the most of good days
Each day, listen to your body and do what feels comfortable for you. On your good days, do a little more where you feel you can. On 'down' days, you may need to do less. Small amounts of activity all add up.
What do I need?
You don't need any special kit or equipment to get moving but we recommend you wear something comfortable. For some activities, wearing supportive footwear can help you feel more comfortable and safe.