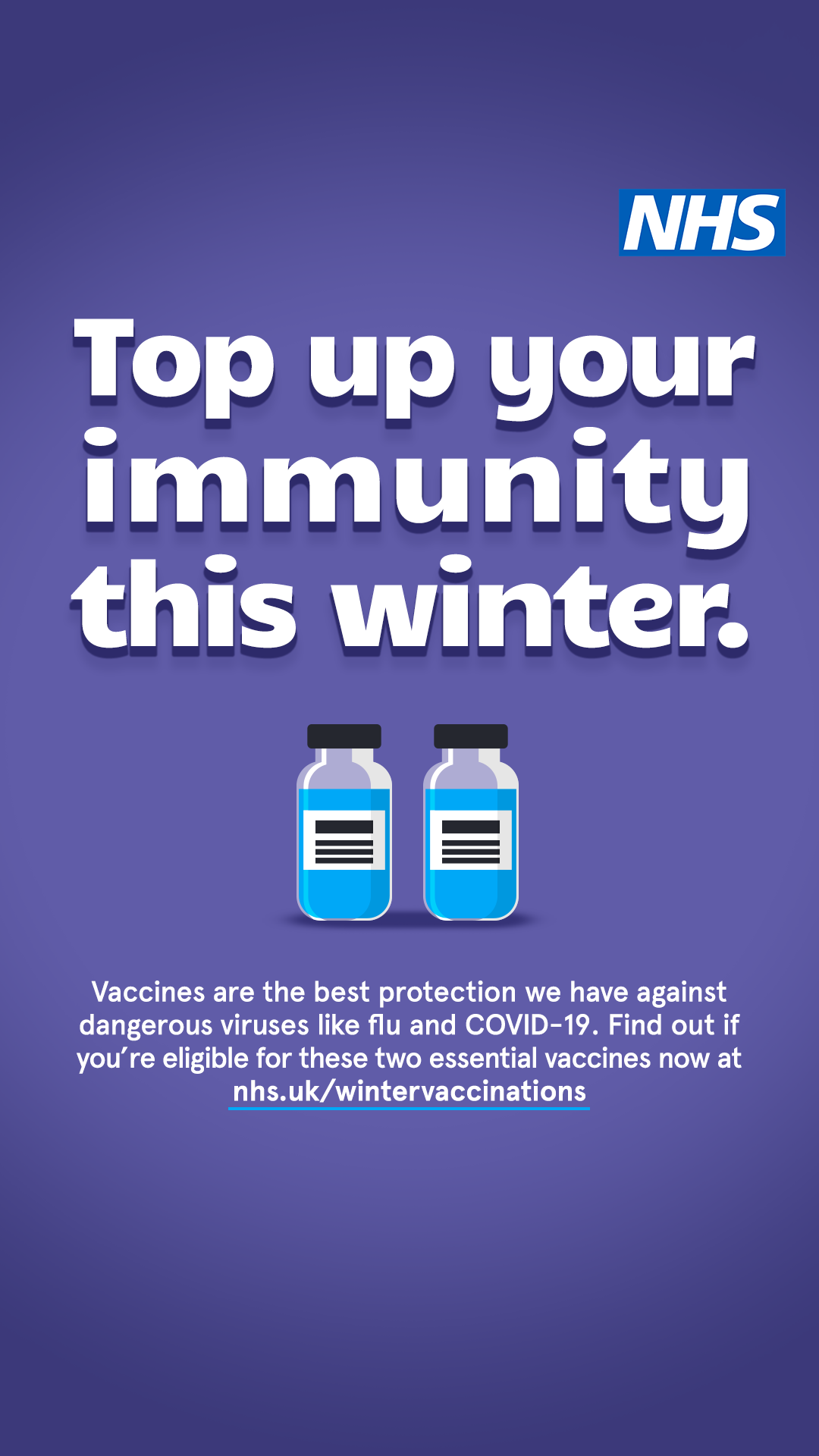 Heads up everyone…. now's the time to boost your immunity!
If you've had half an eye on the newspaper headlines in the last week or two, you'll no doubt have read about how we're in the midst of what many people are calling "the worst cold ever".
And we're only just heading into the winter months where the NHS is typically under the most strain!
So what's going on?
Experts believe that after months of reduced socialising and exposure to the germs and illnesses we'd normally have encountered, our immune systems may not be as robust as we're used to. So now that you're getting out and about again your immune system may be a little slower to respond to any viruses or it may not respond as fully. This could result in greater susceptibility to some respiratory infections and sometimes longer or more protracted symptoms.
It's anticipated that the winter of 2021/2022 could be a tough one for the NHS with the possibility of many more elderly and vulnerable people contracting illnesses such as the common cold or flu than the previous winter.
What does this mean for flu and Covid-19?
The risk of much greater numbers of people being at risk of flu and Covid-19 is a very real one, which is why the NHS is just about to embark on the biggest flu vaccination programme in its history. It's anticipated that around 35 million people are due to receive the vaccine – a sizeable increase on the 2020 programme where a record 18 million people were vaccinated.
How can you boost your immunity?
The best way to boost your immunity this year is to get your flu vaccine as soon as you're invited. The demand for flu vaccines is incredibly high this year. The one point we must stress this year is to make sure you plan ahead. With the risk of disruption to supplies thanks to HGV driver shortages and the challenges of getting GP appointments, it's incredibly important to allow for plenty of time to ensure you're vaccinated as early as possible.
When can I get the vaccine?
The NHS flu vaccine programme campaign officially rolls out to the general public from 4th October.
What about my Covid-19 booster vaccine?
If you're in the group that's eligible for a booster vaccine then you may be able to have this at the same time as your flu vaccine. However, deputy Chief Medical Officer Jonathan Van Tam acknowledged in early September that while Covid-19 booster doses may be given at the same time as flu vaccines, this is very much subject to the availability of both products and may not always be practical. It's advised to check this when booking your appointment, and if not available, then to please follow the guidance and book two separate appointments.
There are a number of myths about the flu vaccine – from how having the vaccine will cause you to get flu, to how if you'd had the vaccine in previous years you're already covered. The key thing to remember is the same message still applies when it comes to fighting the battle against both flu and Covid-19 – not just in the past with the "catch it, bin it, kill it" campaign but also the advice throughout the pandemic :
get vaccinated – against both flu and Covid-19
wash your hands regularly for 20 seconds
be aware of social distancing
consider wearing a mask in crowded indoor spaces