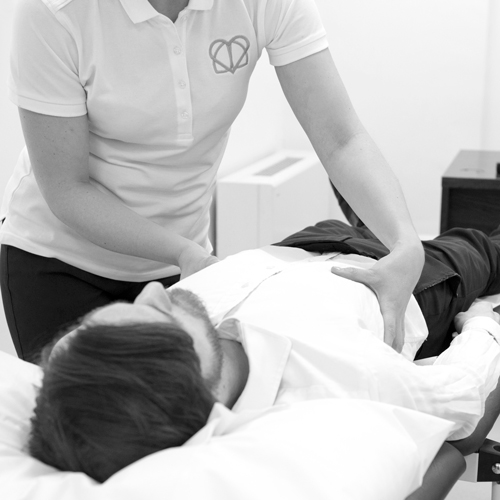 Experts in Breathing Conditions.
The team at Air Physiotherapy are all specialist respiratory physiotherapists. This means each of them has extensive experience in the respiratory field and have specialised in the respiratory system to help those with breathing conditions.
Each physiotherapist is a member of the Chartered Society of Physiotherapy (CSP), The Association of Chartered Physiotherapists in Respiratory Care (ACPRC) and is registered with the Health and Care Professions Council (HCPC).
Always putting you first
Your physiotherapist can provide assessment and treatment virtually over video call, in one of our clinics, or in your home or hotel.
All steps to protect you from the Coronavirus will be taken including the use of personal protective equipment (PPE) where indicated.
Specialist Physiotherapists at Air Physiotherapy
"I was referred for long COVID and they have been extremely helpful. Would highly recommend."
"Karen was extremely helpful when I was experiencing breathing issues related to anxiety. She listened to my concerns very patiently and taught me exercises to control my breathing. I would very much recommend her approach to anyone experiencing any similar issues."
"I have been having my physio sessions with Air Physiotherapy for many months now and it is safe to say they have been nothing short of a revelation. The staff are not only super friendly and accommodating but extremely knowledgeable."
"I can't thank Air Physio enough for helping me to finally sort out my breathing problems after a five month struggle with COVID-19. I was beginning to think that I would never be able to breathe normally again. I have gone from not being able to take a complete breath to running and hiking again."
"I would recommend going to see Air Physiotherapy if you are suffering from any kind of breathing pattern disorder as the physios are excellent at what they do. I've seen many different doctors and none of them have been able to help me at all until I found Air Physiotherapy. Thank you!"
"I recommend Air Physio to anyone with breathing issues, Emily was incredible! She not only told me the technique of how to manage my breathing issue and to get it better, she helped me truly understand how breathing works. On top of that she made me feel very comfortable and she is really down to earth."

If you would like to know more about how Air Physiotherapy can help you, please get in touch.
If you would like to know more about how Air Physiotherapy can help you, please get in touch.