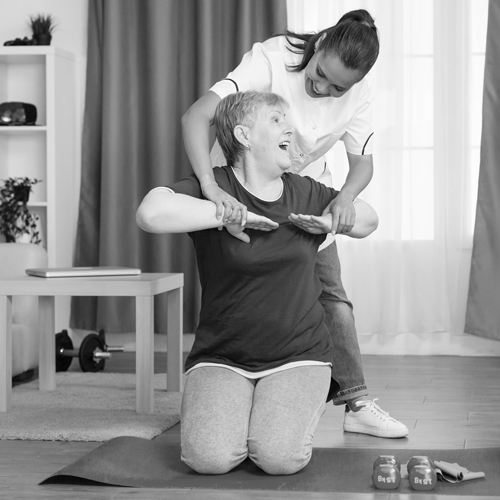 Personalised Exercise
Exercising with a breathing problem can be frightening and overwhelming. Equally, if you have been unwell and not as active recently, it can be difficult to get back to your previous level of fitness or independence without some help. ​
Physiotherapists at Air Physiotherapy are trained in delivering safe and effective exercise for those with heart, lung or breathing problems, so you can be reassured you are in safe hands. We can also help you if you are recovering from covid-19.
Why choose us?
Your heart rate, oxygen levels, and breathing pattern will be monitored and you will work with your physiotherapist to develop strategies to ensure your symptoms are minimised,
whilst still achieving results!
Your own personalised exercise program can be provided for you to complete outside of supervised sessions. This can be accessible online and monitored remotely by your physiotherapist.
Enquire today to find out more or book online.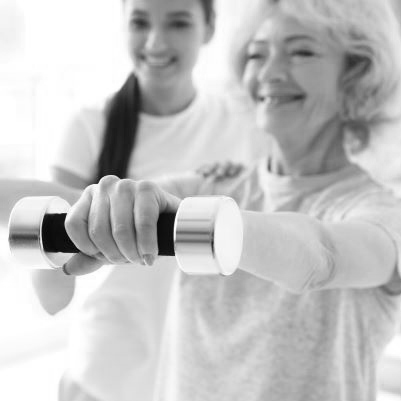 "I was referred for long COVID and Air Physio have been extremely helpful. I would highly recommend."
"My physio was extremely helpful when I was experiencing breathing issues related to anxiety. She listened to my concerns very patiently and taught me exercises to control my breathing. I would very much recommend Air Physio's approach to anyone experiencing similar issues."
"I have been having physio sessions with Air Physiotherapy for many months now and it is safe to say they have been nothing short of a revelation. The staff are not only super friendly and accommodating but extremely knowledgeable."
"I can't thank Air Physio enough for helping me to finally sort out my breathing problems after a five month struggle with COVID-19. I was beginning to think that I would never be able to breathe normally again. I have gone from not being able to take a complete breath to running and hiking again."
"I would recommend going to see Air Physiotherapy if you are suffering from any kind of breathing pattern disorder, as the physios are excellent at what they do. I've seen many different doctors and none of them have been able to help me at all until I found Air Physiotherapy. Thank you!"
"I recommend Air Physio to anyone with breathing issues, my physio was incredible! She not only told me the technique of how to manage my breathing issue and to get it better, she helped me truly understand how breathing works. On top of that she made me feel very comfortable and she is really down to earth."

If you would like to know more about how Air Physiotherapy can help you, please get in touch.
If you would like to know more about how Air Physiotherapy can help you, please get in touch.